Are you moving abroad? Then knowing about birth certificate translation is important for you! Why? This post will explain everything related to birth certificate translation.
 A birth certificate is not just a mere certificate but the first legal document which is a proof of your identity. As, it includes your name, place of birth, parents name, and other important details that are essential for different kinds of purposes such as education, business, marriage, immigration, or any other reason.
The certificate has its own important when it comes to migrate to another country, because it is required during the process of immigration. It is used as a legal document which is to be verified by the officials during the process. But in most of the countries, you cannot present the certificate as it is because every country has their own official language and you would be required to get your birth certificate translated into their language. Therefore, you should know everything about birth certificate translation.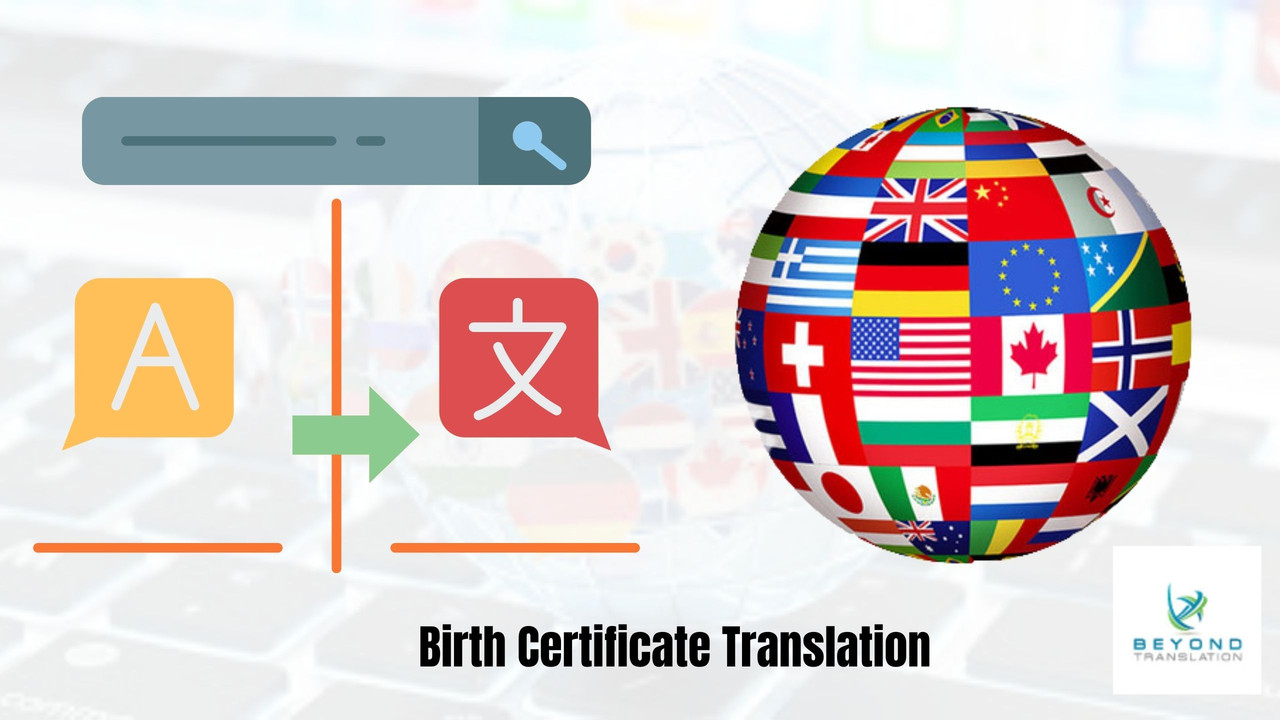 What is Birth Certificate Translation?
A birth certificate translation is the process through which the content of your birth certificate is translated into the language of the country where you are migrating to. The translated document should look exactly the copy of original but with the translated content.
Why Do You Need Birth Certification Translation?
Since, it is a legal proof of identity for every individual both in the home country and abroad, you need to present it to the government officials at various levels of the process of immigration to settling down in the foreign country. You are required to show a translated birth certificate to prove a connection with your home country for different purposes.
Here are some of the purposes where a birth certification is required:
Immigration
Admissions in academic institutions
To apply for the citizenship in a foreign country
To get a visa for a foreign country
Census and Tax purposes
Who can Translate a Birth Certificate?
IF you think you can rely on artificial intelligence for translating important documents like birth certificate, then it would not be useful for you, you have to look out for human translation. You can get a birth certificate or any other document translated either from a freelancer or a professional translation agency. Since, the former is not a reliable source and may take much time, therefore the best option for you is the later. Because a professional translation agency hires experts in multiple languages and are experienced in translating legal documents. Also, they offer multiple other services related to translation so that you don't have to keep searching for translators again and again.
Why is Certified Translation Important?
Since a birth certificate is a legal document and contains confidential information, therefore security of the content is utmost important and you cannot rely on anyone but a certified translator. Because a certified translator is an expert in translating legal documents and take care of privacy of the content.
Moreover, most of the government authorities consider only certified translation as authentic and may reject translated document from any other source.
There are other additional benefits of certified translation such as:
The certified translation agencies are accredited from a regulatory body which keeps a regular check on the working of translation and interpretation agencies therefore there are least chances of any kind of mistakes in the documents.
These agencies hire experts from different backgrounds and multiple languages you can rely on them for multiple translation services for a longer period of time.
Since, these agencies are regulated by the authorities, the prices for services are also regulated and therefore, you get affordable services from them.
Also, these agencies offer after translation and extra services for no or minimum charges.
Proofreading is important to maintain the originality of the document and these certified agencies offer proofreading of any document inclusive of translation services.
Presenting a certified legal document to the officials will reduce the verification time.
These translation agencies also offer features like editing the content before finalizing the document to save your time and energy during the process of verification.
Therefore, a certified translation has multiple benefits such are authenticity, accuracy, affordability, and time efficiency. So, in case you need a help of translation services providers always consider a certified translation services provider. For instance, if you need a birth certificate translation service in Australia, look out for a services provider that is accredited from NAATI (National Accreditation Authority for Translators and Interpreters in the country to get authentic and affordable translation services.
Endnote:
If you are looking for certified birth certificate translation services in Australia, Beyond Translation offers premium translation services. We are accredited to NAATI, a regulatory body for translation and interpretation services in Australia. You can visit our website to explore our services. We offer services in more than 150 languages