The National Accreditation Authority for Translators and Interpreters Ltd, also known as NAATI, is a not-for-profit regulatory body that accredits translators and interpreters in Australia. NAATI maintains high national standards in translating and interpreting by issuing certification to the translation and interpretation agencies in the country. The body is owned jointly by the Commonwealth, State, and Territory governments of Australia. Before discussing the importance of NAATI Translation services, let's check the need for translation and interpretation in Australia. 
Australia has become a hub for multilingual residents who have migrated from various countries. People from all over the world are migrating to the country for education, work, and travel. However, since English is not everyone's first language, people face a language barrier to communicate with people of another language base.
In the digital era, it has become easy to connect to the rest of the world online. Therefore, many people connect to various institutions for studies, and many people have expanded their business to other countries than their native ones. However, people face a language barrier while connecting on online platforms, for instance, while taking their lessons from teachers in other languages or connecting to clients from different countries.
This is where people require translations and interpretation services to have meaningful communication with the rest of the world!
Why can we not rely on Artificial Intelligence for Translation?
When we think of translation, we open our google translator or any other translation application. But this artificial intelligence can only translate literal words; they miss the emotional intent behind the message. And, thus instead of helping, this application confuses us more. In some places, people communicate more in non-verbal gestures to greet people and pave the way for communication, which this artificial intelligence fails to recognize.
Therefore, it is always better to rely on human translators for business and educational purposes because meaningful communication is necessary in such cases.
Where do we need Translation Services?
We need translation services in every step, starting from boarding a flight to the other country. The process of immigration documentation is the first step where we need translation services as every country has its official language, not always English.
For instance, if a person from France wants to migrate to Australia or vice versa, they need to connect to a translation service, Melbourne, or any other state of Australia for translating documents.
Here are a few documentations where we need human translation for accurate translation:
Payslips
Academic Transcripts
Bank Statements
Birth Certificates
Marriage Certificates
Death Certificates
Driving Licenses
Divorce Certificates
Police Checks
Educational Qualifications
The documents mentioned above are crucial as they contain personal information that can not be leaked to any unwanted resource. Therefore, for the translation of these documents, we need agencies accredited to NAATI because only NAATI translation services can guarantee the authentication of the translated document and make the documentation process easy and smooth.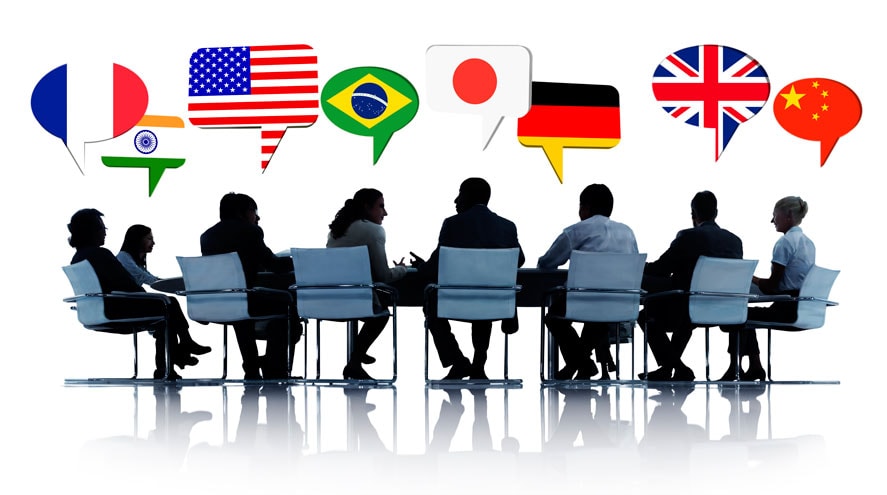 How does NAATI Translation Services work?
NAATI works on two types of credentials:
Certification: this is the acknowledgment to the translation and interpretation agency for its ability to meet professional standards. NAATI access and regulates the working of these agencies against certain standards to make communication between English-speaking and non- English-speaking Australians effective.
Recognized Practicing: it is granted in emerging languages with very low community demand, for which NAATI does not offer certification. The agencies have to meet the minimum experience and ability to be a translator or interpreter.
How Does the NAATI Certification System Work?
NAATI certification emphasizes education, training, and ongoing professional development of translators and interpreters so that basic qualifications and standards are maintained. 
NAATI certification for Translator is generally awarded in one of the following directions:
From a Language other Than English (LOTE) into English
From English into a LOTE
Both directions
What are the benefits of NAATI translation services agencies?
As we now know, NAATI is a regulatory body that checks the experience and skills of translators and interpreters in Australia; it is always recommended to look for a translation agency with NAATI accreditation. There are many benefits of NAATI translation services agencies apart from checking the standard, such as:
These agencies maintain high standards of quality of translation.
Apart from basic translation, these agencies offer editing and proofreading of the documents to avoid any discrepancies.
Since these agencies are under the regulatory body, the price for the services is affordable; they cannot charge more than a certain limit.
The privacy of the documents is highly crucial. Therefore these agencies maintain the standards of privacy and security.
These agencies also offer after-translation services. Thus, they try to connect with their clients for a longer run, which is a relief for a business or an individual who requires these services for a longer duration.
Apart from document translation, these agencies offer translation of audios, videos, websites, literature, and other forms of content.
Most of the government bodies only accept the NAATI translation of the documents. Therefore, it becomes a prior task to choose an agency with NAATI accreditation to avoid delays in the documentation.
Thus, one should always look for NAATI translation services in Australia to enjoy the perks and avoid any delay in the process of translation.
Endnote:
Beyond Translation is a NAATI translation services provider if you are looking for a translation service in Melbourne or any other part of Australia. You can check the website to know more about the services.