Is there more to translation than just word to word interchange of language? What are the services any translation agency offers? What are the things we should consider while hiring a translation agency? If any of these questions bother you, we are here with all these answers!
Audio Transcription is gaining popularity because of the frequent movement from one part of the world. The translation is not just required to understand what a foreigner is saying and reply to them, but there is much more to the translation, which is why we cannot just rely on translation software. We need to have a human touch to the translation because of its versatility.
Translation begins with even the thought of connecting to a different country. So, for instance, we have to search for the culture, educational institutions, and business policies of another country. We need to understand their language first. And in a country like Australia, which is a hub of the multicultural population throughout the world and a country with a strong connection with the countries throughout the seven continents, there is a need for translation services in Australia at multiple levels to form a meaningful bond because every country does not just have their language but different belief systems, which are important to understand before forming any relationship with them.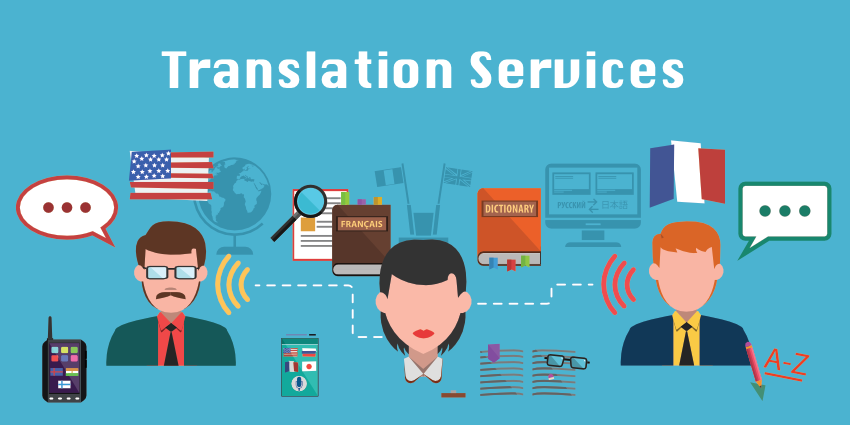 Therefore, there is much more to the translation beyond the literal translation of the words from one language to another. Here we have listed some of the essential services that can help you and your business form a stronger bond with other countries.
10 Important Services To Deal In Australia
Translation: while translating any content from one language to another, there are multiple factors such as emotions, cultural beliefs, and non-verbal gestures to form meaningful communication. The most important role translation plays is translating documents, which includes legal documents such as birth certificates, audio transcription, marriage certificates, and other legal documents required from immigration to settling in a foreign land. Proofreading the translated content is important because of its value, as only authentic translation can smoothly help you go through the process. Any breach in the information can land you in trouble.
Interpretation: we often need a mediator while communicating with a foreigner to make a meaningful conversation whether we are on holiday or a business trip, or even studying in foreign institutions. These translation services providers are well versed with the culture and language of multiple countries and can help us communicate with people speaking different languages.
Copy Writing: this service includes adapting your message to suit the targeted audience, cultures, and markets worldwide. The experts study your business and the market keenly and adapt the promotional content keeping the audience in mind.
Localisation: to create a bridge between you and your audience, these experts regularly review the content under the localisation of various marketing tools such as websites and social media.
Multilingual Desktop Publication: is the optimization of the text by translating it without disturbing the page layout and the essence of your message.
Multilingual Website Optimisation: website is the new display for any business where your relevant audience can look out for your services and products. And to expand your business in a foreign country, you have to make them understand your website. Therefore, translation services in Australia help you translate the content of your website into the required language and perform tasks to optimise your website so that more people can see it on various search engines.
Multilingual Logo Designing: the logo of any brand is its identity as it has the brand's motto, and just like websites translation, these service providers translate the logos so that it reaches a global audience.
Video And Audio Transcription: through video and audio transcription, these service providers convert videos and audios into translated written content so that people from targeted countries can consume your content.
Foreign Voice Overs: these foreign voiceovers help foreign people consume media and entertainment content, further increasing your reach.
Other Services: You can get other services in Australia while looking for translation services.
To get authentic translation services Australia, you should look for NAATI accredited services providers, as NAATI is the regulatory body for translation and interpretation services in Australia. It keeps a check on the working of the services providers so that you get authentic translation services. Therefore, the services providers under NAATI can provide you with affordable translation services.
Here You Will Get Translation Services in Australia
Audio transcription and translation services are crucial part of today's digital era. Everyone must take professional advice and consultation for perfect work. If you are looking for translation services in Australia, Beyond Translation is NAATI accredited translation services provider in more than 160 languages. You can visit the website to know more about our services.