A startup or a well-established country both have the privilege of earning a multi-ethnic reputation with the help of business translation services. But, as we know, in this digital era, the opportunity to expand is endless, and with the help of these services, expansion seems like a piece of cake.
So, the questions arise what these business translation services are and how will they help you expand your reach to a multi-ethnic market.
Business Translation Services:
Globalization has influenced every sector of the economy, and everyone has a chance to move beyond their country to any other part of the world. But when it comes to expanding a business, the biggest hurdles one faces are the language, cultural, and ethnic barriers. This is one reason any product or service falls in the global market despite being a best seller in its base country. Therefore, to expand in a global market, communication is crucial because only through proper channels of communication can you understand the demand and needs of the multi-ethnic audience and vice versa; they can understand your product.
Business translation services act as a bridge that helps you understand the multi-ethnic market reduce language barriers, and make people aware of your product or service and create an influence to try and buy them.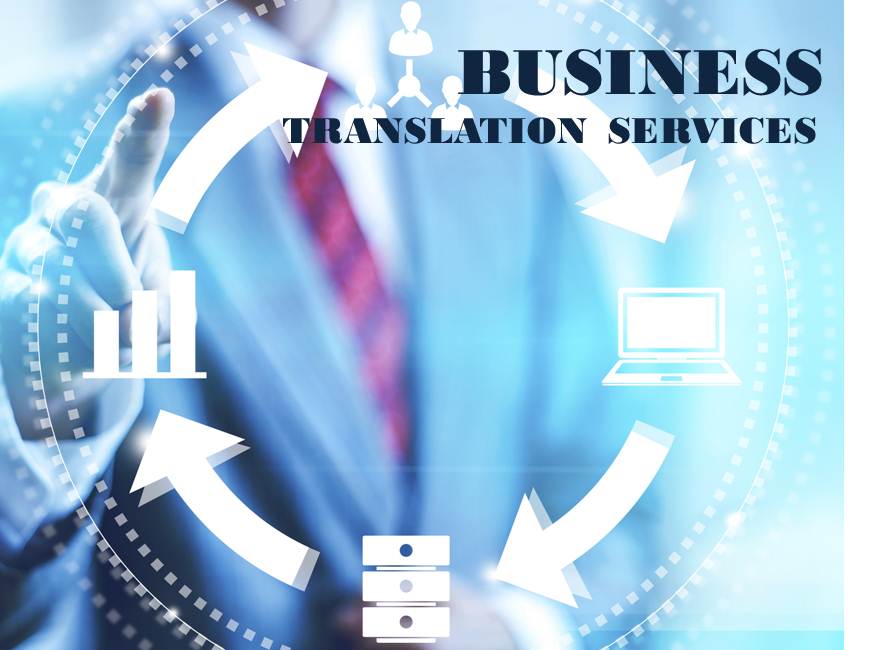 So, how do these services act as a bridge between a business and a multi-ethnic audience?
These services vary from translation to research to promotion to turn every stone for your brand to reach the targeted audience. These services work at every stage of expansion, and the service providers guide you at every step to make a meaningful communication between you and the targeted audience.
Here are some of the benefits of these services which will help your business grow globally:
Helps to Break the language Barriers: to break the language barrier is the first and foremost step of these agencies. They make you understand the culture and ethnicity of the audience your product is about to target and understands your perspective to bring you and the audience on the same page.
Promote the brand considering Cultural Impact: these services promote the brand according to the need and demands of the audience. They promote your product through advertisements translation, animations, label and packaging translation, and many more ways to receive the message in their language and understand your product better. Branding in the native language attracts more audience; therefore, this is an important step for expansion.
Help Customer Engagement through Market research: these services perform their market research through various tools such as questionnaires, brand surveys, product tests to know how the audience would respond to the product and which proportion of the population should be targeted.
Improves Visibility of Your Brand: through translating your brand vision and product details, these services help improves your brand visibility to a larger audience.
Focus is on Relatable Content: while the research they come to know the demands and needs of the audience and focus the relatable content of your product and highlight only the required information.
Online Visibility through SEO Optimization: in the digital world, expansion without online visibility is next to impossible. People are being conditioned to search about the brands and their reviews before buying their products and services. Therefore, creating online visibility is a must for you. These services optimize your brand's search engine for the targeted country and translate your websites to foreign languages as English is not a familiar language in most countries. You may want to target these countries. So, SEO for the targeted country becomes important.
Labeling and Packaging Translation: the first impression can make or break the deal, and your product is the first impression of your brand. A foreign audience cannot interpret the packaging written in your language; therefore, translating labels and packaging becomes an important step towards expansion. The more the audience recognize your product more will it have an impact on them?
Framing Legal Contracts:  no business is possible without legal contracts, and language can be a barrier to understanding and negotiating the contract's terms and conditions. Thus, translation of these contracts become essential.
One of the most important things while choosing a business translation service is the accreditation of the service. As the business translation service market is on a boom, many fraud agencies can exploit you easily. Therefore, it is always suggested to hire a certified agency so that your business reaches the maximum without any hurdles.
There are many other benefits of certified translation agencies, such as:
A certification is proof of authentication.
A regulatory body keeps a check on these agencies; therefore, the chances of any fraud are the least.
These services often extend their services after the translation process for further help to keep your business running smoothly in the global market.
These agencies prioritize the privacy of their clients.
Thus, certified business translation services can be a great tool to expand and run your business smoothly in the global market.
If you are looking for certified business translation services in Australia, you may consider Beyond Translation, which is accredited by NAATI, a regulatory body for translation agencies in Australia.